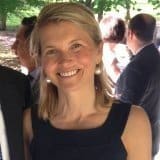 Susie Pettit
Mindfulness-Based Cognitive Coach
Susie Pettit has been helping women live lives they love for over 20 years. She is the podcast host of the Love Your Life Show, offers the super successful Parenting Teens Survival Course and runs a monthly membership for Midlife Warriors. She is a certified Parent, Life + Wellness Coach and a mom of 5 sons ages 18-25.
Susie is passionate about helping women live lives that feel as good on the inside as they look on the outside. She spent more than half her life living a life she did not love; as a people pleaser and codependent perfectionist. She reflects that it's as if she was trying to win an award for 'Martyr of the Year'.
Luckily she hit rock bottom and now has the breadth of experience to teach first hand about setting healthy boundaries, beating your inner critic, conscious parenting, and how to use mindfulness-based tools to beat overwhelm and anxiety. She uses two foundational frameworks: Her 5 Pillars of Wellness and the Thought Model. (see images below)