Podcast: Play in new window | Download
Subscribe: Apple Podcasts | Google Podcasts | Spotify | Amazon Music | RSS | More
---
Perimenopause You've Got To Be Kidding Me
Learning about perimenopause is one of the best things we can do to feel better! This is true no matter your age or gender. Perimenopause is something every woman who lives past the age of 30 will experience. In addition, the more we know, the better we can support ourselves and our loved ones to have the best possible experience.
Perimenopause and Periwinkle
Jen Sweeney is an author, entrepreneur, and passionate patient advocate. She is the Co-Founder of X4 Health, a purpose-driven organization focused on improving health care and the Co-Creator of 3rd Conversation, a relational intervention aimed at improving relationships in health care.Li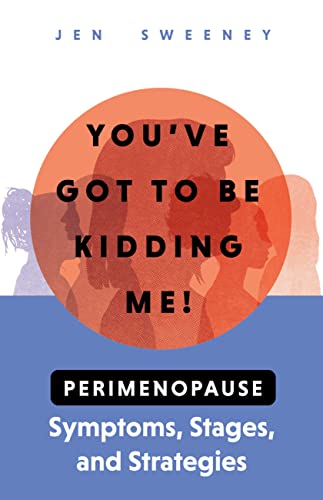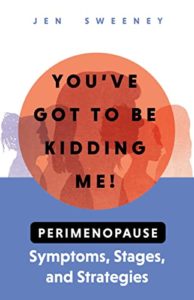 Jen is the perfect guest to help educate and empower us with our midlife health. Her own experience left her so frustrated by the lack of information and support women receive that she researched and wrote "You've Got to Be Kidding Me!". Furthermore, she launched Periwinkle, a movement to help women thrive in mid-life.
Listen in to learn:
Jen's background that led her to be an advocate for women's health

Her experience with perimenopause and dream for her daughter and our youth,

What she wishes she knew about perimenopause before entering it,

Some of her favorite ways to support our health,

How PMS and other symptoms help us,

The upsides to Perimenopause and beyond
Resources Mentioned
Get 25% off the Ebook or Paperback version of her book with the special Love Your Life Show Code (Thanks Jen!!!🙏🏾)  The code is LoveYourLife25 at this website 
Jen and PERIWINKLE on Instagram
Jen and PERIWINKLE on Facebook