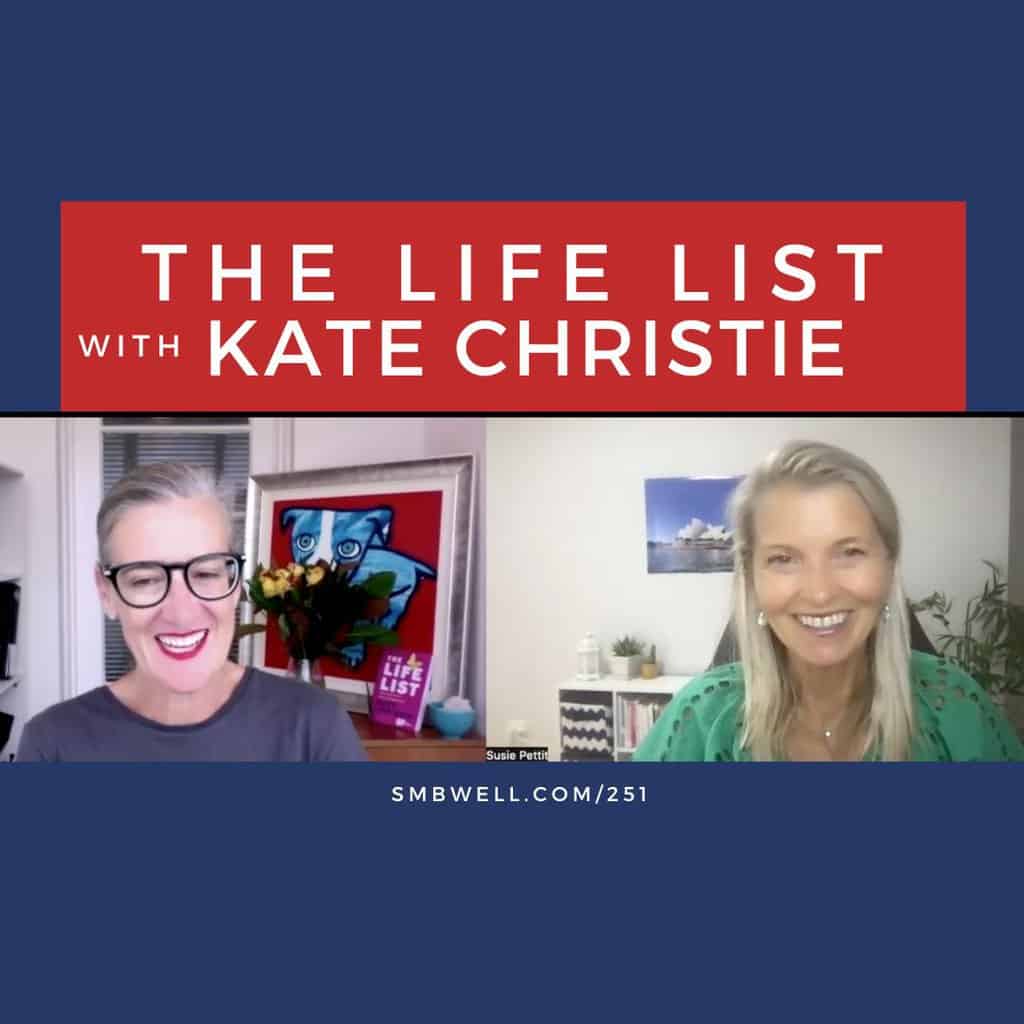 What is a life list?
Time management expert, best selling author, and busy mom, Kate Christie, is on the show today to help us live lives we love.
She teaches how we can get our dreams and life goals out of our head (and off of our never-ending to do lists) so we don't get to the end of our lives with regrets.
Listen in and then join me us as we make our own life lists!
⭐️Join the Midlife Monthly Membership! A place for women who want to keep learning about themselves and for whom self development and self actualization (becoming your best self) is a value. https://smbwell.com/membership
⭐️Show Notes Here: https://smbwell.com/251
⭐️Do you get my weekly Wednesday email? I'm starting a new section: WHAT WARRIORS ARE READING. Come join the fun! http://bit.ly/2gYQMlA
⭐️I've been sharing videos of my life in Australia on Facebook – I'd love to be friends with you there too! https://facebook.com/strength.mindandbody
⭐️Grab some of my favorite products here: https://amazon.com/shop/smbwell
⭐️For the price of a coffee, Support Susie and the Love Your Life Show: https://patreon.com/susiepettit
⭐️Have a preteen? Learn the basics to support your changing child here: https://smbwell.com/parenting