Podcast: Play in new window | Download
Subscribe: Apple Podcasts | Google Podcasts | Spotify | Amazon Music | RSS | More
---
Dr Sasha Heinz is a Developmental Psychologist and Certified Life Coach. She is an expert in positive psychology, lasting behavioral change, and the science of getting unstuck. In her private coaching practice, she helps women cultivate greater psychological flexibility and mental fitness.
Dr. Heinz is magical at helping women live a life that lines up with their values. Heinz received her BA from Harvard, her PhD in Development Psychology from Columbia, her Masters in Applied Positive Psychology from the University of Pennsylvania, and her Life Coach School training from the Life Coach School, the same one I did!
In this awesome interview, we speak of the difference between positive psychology and traditional psychology. She explains how "business-as-usual" (traditional) psychology mostly focuses on disfunction and what is wrong with us; whereas positive psychology looks at what's right with us and how to foster mental health or wellness.  
We speak of how our thoughts affect absolutely everything in our life: from our relationships, to our physical fitness, to our level of daily contentment…..even to how our body reacts to calories! 
We address "the gap" between how our life looks on the outside (hashtag blessed!) and how we feel. We discuss the drama we make for ourselves when we shame ourselves for feeling low even though our life looks pretty darn good.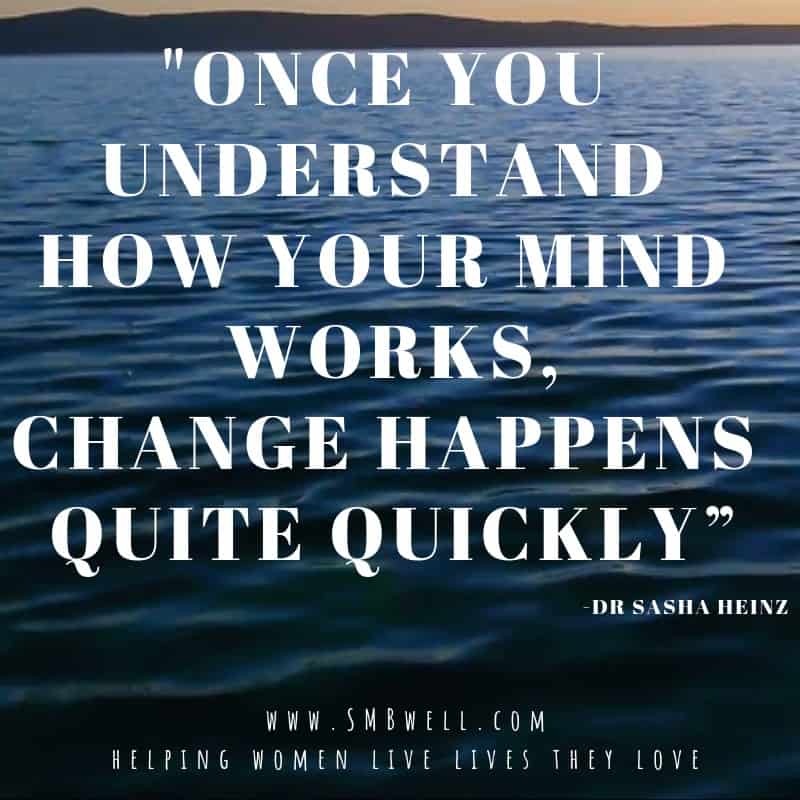 I loved this conversation and You will LOVE this listening in! Spread this important message out by taking a screenshot and tagging us both on Instagram (her account is linked below). #togetherwerise dear warrior women! 
Find Dr. Heinz here:
Sasha's Website    
Dr. Sasha Heinz on Instagram

Links Mentioned:
The Life Coach School with Brooke Castillo
Martin Seligman Masters Program and Authentic Happiness
Carol Dweck MINDSET
Alia Crum from Harvard and Stanford
---
PS: Make sure to SUBSCRIBE to the Love Your Life Podcast on Apple Podcast ????Extra Bonus Stars???? if you rate and review the podcast because it helps spread the show to even more women!!
Sign up for SMB's newsletter here.
Follow me on Instagram here to get my daily posts and videos to inspire and support you!