Podcast: Play in new window | Download
Subscribe: Apple Podcasts | Google Podcasts | Spotify | Amazon Music | RSS | More
---
How Can You Slay Your Fear?
I bring back a favorite podcast guest this week to tackle fear, worry, and life. Yes warriors, we dig into it all.
Katherine Wintsch is the author of the popular book SLAY LIKE A MOTHER and has dedicated her life to helping women feel better. She is the founder and CEO of The Mom Complex, the author of a self empowerment book, and has been featured by The Today Show, The New York Times, The Wall Street Journal, Fast Company, and the Love Your Life Show!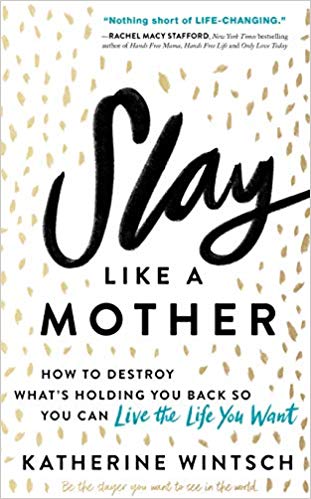 In our first interview, we dug into our self doubt, goal setting, and how comparing ourselves to others holds us back. In this interview, we dig into how fear and anxiety affect our wellness and mental health. We look at how our desire to control what we can't adds stress to our systems. impacts our days and influences our family life.
Don't worry though. As two women who have dedicated our lives to helping women, we don't point out what's wrong and leave you there. We give you ideas and tools for how to shift out of fear, self doubt, and perfectionism. We share experiences from our own lives and our current experiences with quarantine and covid19 to share what's been working (and what hasn't).
I loved connecting with Katherine and know you will love listening in. Spread this important message out by taking a screenshot and tagging us both on Instagram (@smb.wellness, @slaylikeamother) #togetherwerise !
Find Katherine here:
Her First Interview on the Love Your Life Show
Slay Like a Mother Book Now in PAPERBACK! ????
Slay Like a Mother Website   
Katherine Wintsch on Instagram
---
Make sure to SUBSCRIBE to the Love Your Life Podcast on Apple Podcast  so you don't miss another awesome interview or episode! When you subscribe you get the latest shows sent straight to your device!! 
Come discuss the show in our Facebook Community of Warrior Women here.