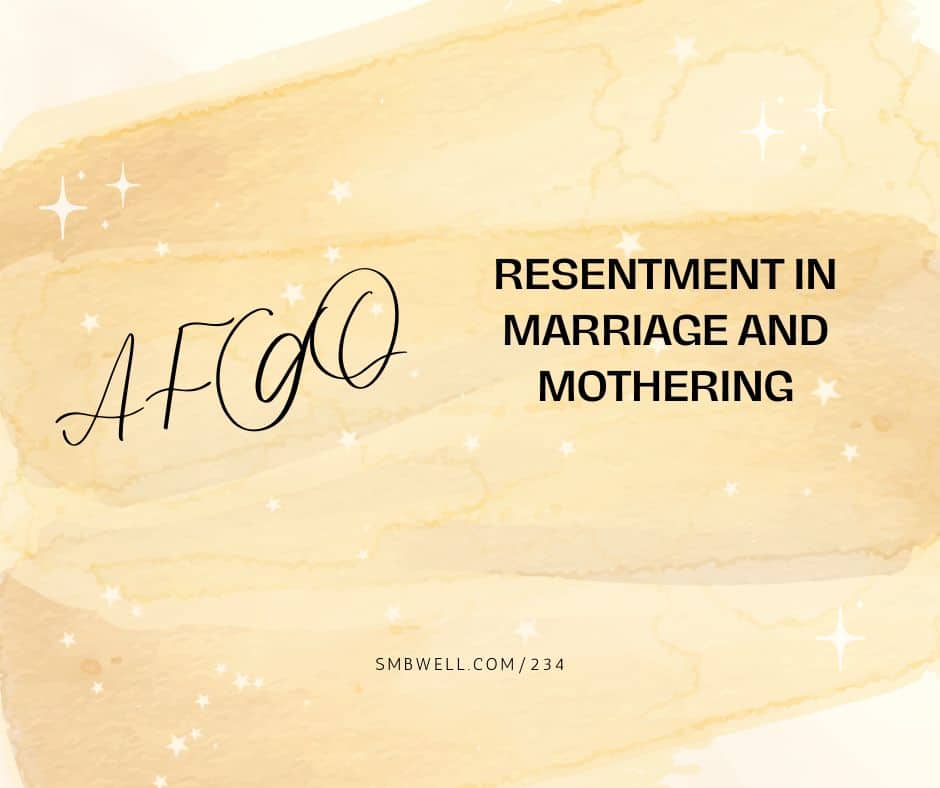 Who likes to feel resentful?
Uh, come on? Anyone?
It's one of my least favorite feeling states and there's a reason for that. it's a problem solving emotion. It is unhelpful for our relationships and, if left unaddressed in marriage or parenthood, it can lead to some dark days.
Please listen in to today's episode as I break it down in a way that really works for us busy, overworked women.
This is our time warriors. The world is not well-served to have us walking around as resentful, bitter women. Let's learn these two things and leave a different legacy for our kids.
LET'S GOOOOO!
SPECIAL ASK WITH THIS EPSIDOE AND POST, PLEASE SHARE IT WITH ONE OTHER PERSON. Resentment does not help relationships and the tips I share today help us move out of it. I know. I got my masters in resentment. (JK! But boy, I could've!). Who can you share this with today?
⭐️Join the greatest community for women over 40 here: https://www.smbwell.com/membership
⭐️Do you get my weekly Wednesday email? Come join the fun! http://bit.ly/2gYQMlA
⭐️Grab some of my favorite products here: https://www.amazon.com/shop/smbwell
⭐️Are we friends on Instagram? Let's catch up! https://www.instagram.com/smb.wellness
⭐️Show Notes Here: https://www.smbwell.com/214
⭐️For the price of a coffee, Support Susie and the Love Your Life Show: https://patreon.com/susiepettit
⭐️Have a preteen? Learn the basics to support your changing child here: https://smbwell.com/parenting
⭐️Want a life coach? I'd be honored to be yours! https://smb.as.me