Podcast: Play in new window | Download
Subscribe: Apple Podcasts | Google Podcasts | Spotify | Amazon Music | RSS | More
---
90 Seconds to Build Emotional Strength
Cutting Edge Expert on the Show!
Dr. Joan Rosenberg is a best-selling author, cutting-edge psychologist, innovative thinker, acclaimed speaker, graduate professor, master clinician, two-time TEDx speaker and a member of the Association of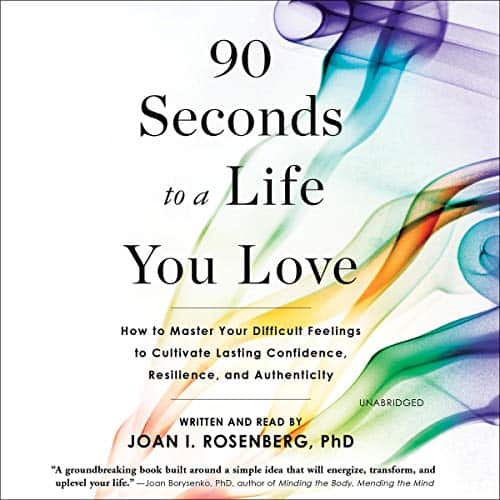 Transformational Leaders.
She has been featured in the documentaries "I Am", "The Miracle Mindset", "Pursuing Happiness" and "The Hidden Epidemic". She's been seen on CNN's American Morning, and ABC, CBS, FOX, PBS and OWN networks, as well as appearances and radio interviews in major metropolitan markets. A California-licensed psychologist, Dr. Rosenberg speaks on how to build confidence, emotional strength, and resilience;  how to integrate neuroscience and psychotherapy; how to achieve emotional, conversational and relationship mastery; and how to prevent suicide. An Air Force veteran, she is a professor of graduate psychology at Pepperdine University in Los Angeles, CA. 
The Rosenberg Reset
One Choice, 8 Emotions, 90 seconds to a LIFE YOU LOVE
Combining more than three decades of clinical experience with aspects of clinical psychology, mindfulness, and neuroscience research, Dr. Joan Rosenberg comes on the show today to explain the Rosenberg Reset and discuss practical tools to build emotional strength, reduce anxiety, and develop the confidence we need to create a life of our design: what she and I define as a life you love!
I loved connecting with Dr. Rosenberg and know you will love listening in. Spread this important message out by taking a screenshot and tagging us both on Instagram (@smb.wellness, @drjoanrosenberg)  
Find Dr Joan Rosenberg

 here:
Her Books on Amazon:
90 Seconds to a Live You Love 
Ease Your Anxiety: How to Gain Confidence, Emotional Strength and Inner Peace
Her Ted Talks:
Emotional Mastery: The Gifted Wisdom of Unpleasant Emotions
Grief: A Pathway to Forgiveness
Follow Dr. Rosenberg Online:
On Instagram Follow her and tell her you listened to this episode!
On Twitter
Her Website full of great resources
---
Make sure to SUBSCRIBE to the Love Your Life Podcast  so you don't miss another awesome interview! When you subscribe you get the latest shows sent straight to your device!!
Come discuss the show in our Facebook Community of Warrior Women here.