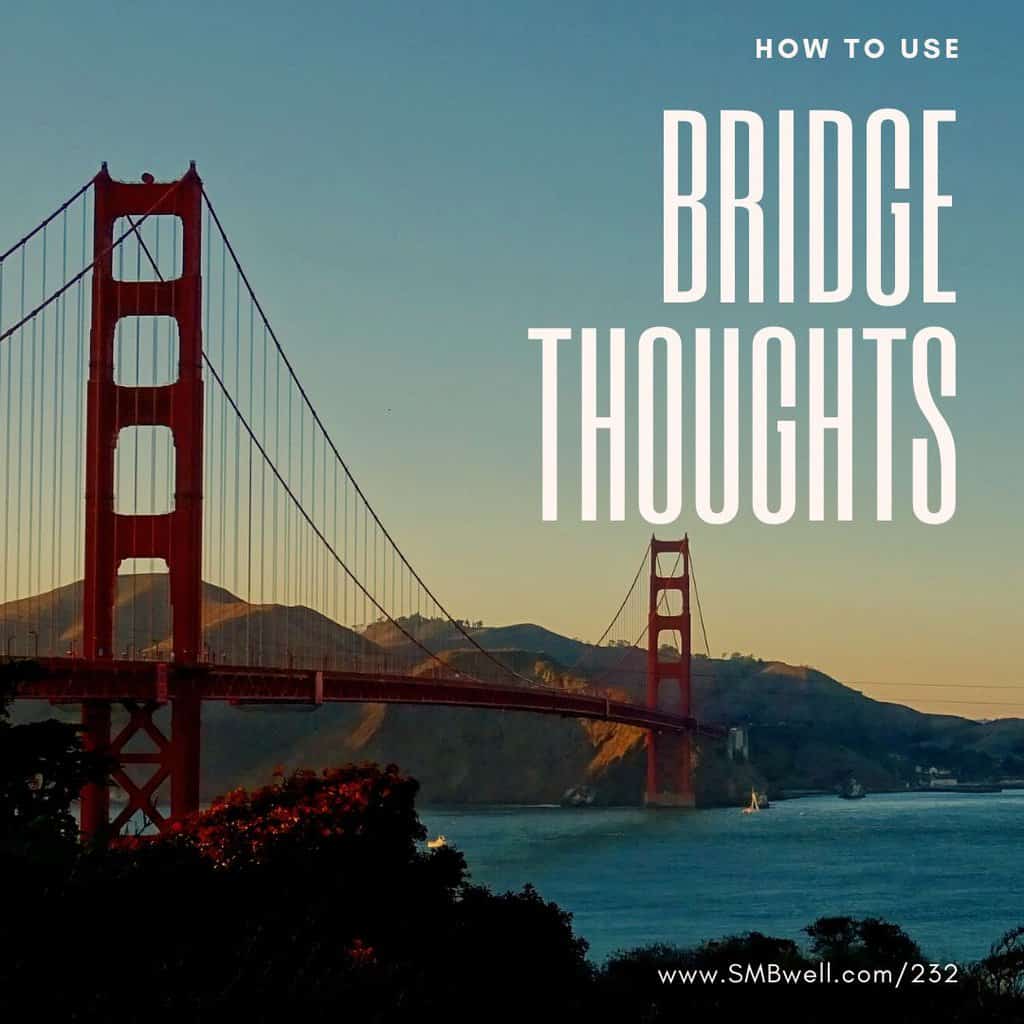 Our life is a result of the thoughts we're thinking.
The thoughts we think cause us to feel certain ways. When we feel certain ways, we do things (actions, inaction, reaction).
The actions we take or don't take create the results we see in our lives.
If you've been listening to this show, this won't be news to you. which means you will love this episode and this tool!
If you're like me, once you realize the thought you're thinking that is getting you the result you don't necessarily want, you want a sort of magic wand to QUICK! CHANGE THAT THOUGHT!
This is as close to a magic wand as I've discovered. When used (and I use it every day) it works 100% of the time.
Listen in!
Podcast Roadmap: https://smbwell.com/roadmap
Bridge Thoughts Worksheet https://smbwell.com/bridgethoughts
Show notes and articles mentioned: https://smbwell.com/232
Let's be friends on Instagram: https://instagram.com/smb.wellness
Support the show: https://patreon.com/susiepettit
Get coached by Susie: http://bit.ly/2heb9KE
Think differently about Parenting (to get different results!) https://smbwell.com/parenting