Podcast: Play in new window | Download
Subscribe: Apple Podcasts | Google Podcasts | Spotify | Amazon Music | RSS | More
---
Well, here we are. At the end of a year that none of us could have ever imagined.
There were many, many lessons and discoveries this past calendar year, and if I could highlight one above all others as a supreme lesson for us to leave 2020 with, it would be this: we do not have as much control over the external circumstances of our lives as we like to think we do. Things happen around us. Quarantines, violence, elections, to name a few. 2020 reminded us that, as individuals, we have limited control over many events and outcomes in our life. This is not new. It's just that 2020 has brought it into more acute focus than before. 
We have one hundred percent complete control over which thoughts we pay attention to. The thoughts we choose to focus on determines how we feel about the external circumstances in our world and whether we are reactive or proactive in our lives because of that. 
Resolutions or a Word of the Year?
As a coach intensely interested in your wellbeing and feeling state, I passionately encourage you to choose a word of the year instead of making new years resolutions. I get the whole resolution making thing. I did it for years. I also know it set me up for failure. Not only do resolutions focus on what I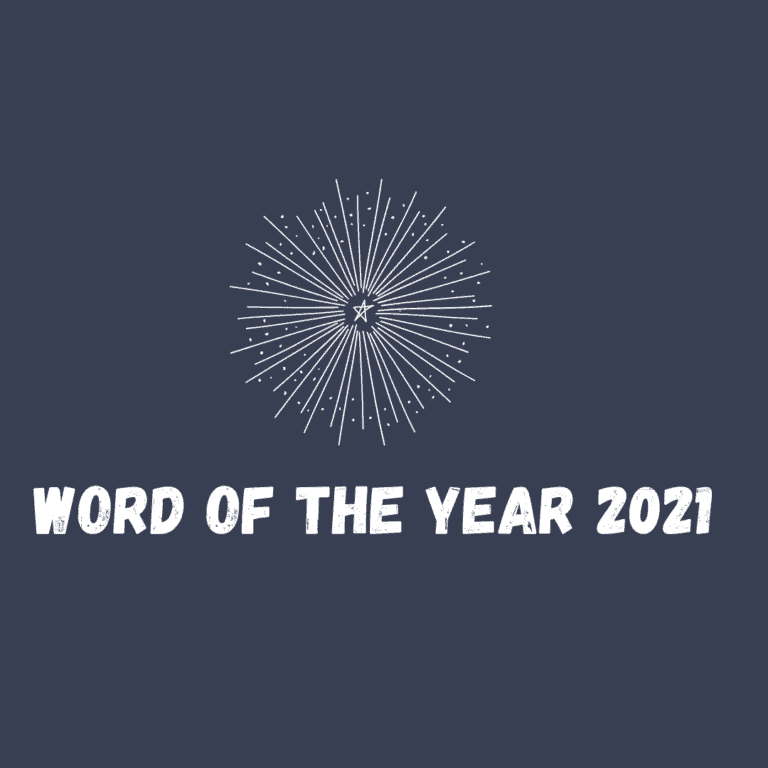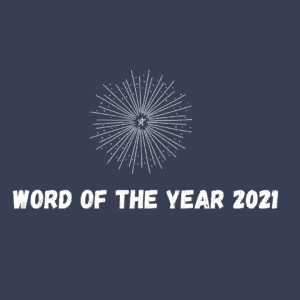 needed to improve and where my shortcomings are, but they also lean heavily on external circumstances being a certain way.
2020 highlighted another reason why I love choosing a word of the year over resolutions. What if your resolution was to go to the gym 3 times a week. Got pretty hard in march, ey? What if your resolution was to go out to dinner with your partner once a month. Not so possible to adhere to, ey? What if your resolution were to travel more? I think you see where I'm going with this.
What if you chose a word of the year? 
It's all still on!
If you chose a word for 2020, you got to use that word to direct your thoughts, feelings, and actions.
My word for 2020 was believe. When I chose it, I chose it with 2019 in mind. I had no idea what 2020 would hold yet, my word guided me and supported me in a way resolutions would not have been able to. Remember, a belief is a thought we think over and over until we believe it is true. Even though it's not necessarily true, though when we believe it, we can make it true. For example, when I left my abusive first marriage, I did so with the belief that something better was possible for me. Did I know that as a fact? No. But in the believing of it, I made it so. I chose the word believe for 2020 because I wanted to bring intentional daily focus to my beliefs as they are the soil from which our life grows. 
Enter the real 2020
I am profoundly grateful I didn't choose resolutions and instead directed my brain to focus on one word to guide me through the year. I have heard my many listeners and warrior women echo this during the year also. While we chose a word with one intent, when the world turned upside down, it gave us an anchor upon which to focus and rely on. For me and my word believe, I had the opportunity to investigate my beliefs over and over as the external world changed.
What did I believe was possible for my business? What did I believe was possible for my son's mental health? What did I believe about my fellow Americans and our future as a country? I returned to my word again and again. Some warriors have shared that they had the same experience. How, in retrospect, their words provided peace and grounding for them. Some shared their words: mindful, powerful, courageous, persistent. With a regular year we can imagine how those words would've played out. With 2020 their choices seem almost magical.
And so dear warriors, let's do it again. Let's set ourselves up for success no matter what the upcoming year holds, knowing that we have the inner strength, resiliency, and resolve to handle everything that comes our way. We are strong. We are capable. Let's do this!
How to choose a word of the year?
First download this free worksheet I made for you to choose your word. Grab your favorite pen and let's pick your word!
1. Assess
Assess Your Current Situation by Answering these questions:
How do you feel most days at the beginning of your day?

How do you feel most days at the end of your day?

What do you love about your life?

What do you wish were different?

Thinking about how you feel most days, what are the top 2-3 ways you feel during the days?

Is this how you'd like to feel? If not, how do you want to feel?
2. Dream
Turn off your excuse brain and allow yourself to imagine your best 2021. This is not a time to let your brain tell you why these things aren't possible (if you think you can't, you can't. If you think you can…YOU CAN!)
What are you looking forward to in 2021 or what excites you about 2021?

How do you want to act this next year as a woman? As a mother? As a partner? As a leader, in your business or community?

How do you want to feel during your days?

When you look back at this time next year, how would you like to describe yourself and your actions this past year?
3. Choose
Get quiet, read over the list on the handy guide I made you and write down the 2-5 that stand out to you on a scrap of paper. Carry that paper around for a day or two. Get it out and look at it. Which word is sticking out to you? One will begin to shine and call to you. 
That's your word! 
4. Saturate
Bring your word into your life in as many ways as you can:
Write it out on sticky notes, note cards, or pretty card stock and stick it around your house.

 

Change your phone alarm to your word so when you wake each morning you see it.

 

Tell people your word: friends, family, internet buddies

Leave your word below here in the comments.

Get a MantraBand Bracelet with your word on it.
Put as many visual reminders around to snap you into the habit of thinking of the word when making decisions. The more visual reminders you have the more likely you are to bring that word into your daily lived experience. 
5. Enjoy
You are set up for success. Believe in yourself and your word. Resolutions tend to be black or white; you either do them or you don't. A word is something you aim for, a light to aim towards. We saw with 2020 that words of the year set you up for success, not failure. You set your intention on that word and adjust your course throughout the year. You do not fail. You learn and grow.
When you choose a word, you start your year looking forward with anticipation, excitement and inspiration. Whatever time you would've spent making resolutions and focusing on what you do wrong and where you need to improve), you get to think instead of what you're going to do right and how great the upcoming year can be.
Make This Year Different
Choosing a word empowers us to have control over our internal state no matter what's happening in our external world. Choosing a word also helps us accept how awesome we are right now while encouraging us to evolve to the next best version of ourselves. Resolutions focus on what we are doing wrong and where we're failing. They're constricting. Words of the year are expansive and forward focused. 
If you haven't chosen a word of the year in the past, I invite you to try something different this year. I also invite you to get support on your journey this year. My most popular program begins January 17th. It helps you answer the question of "is this all there is" and "what's next for me" while getting professional support and group accountability. There's a reason why it sells out. Get on the wait list now at www.smbwell.com/waitlist.
One thing I've noticed about Covid is that people either rose or fell. We either took the opportunity to change unhealthy habits or allowed them to weigh us down figuratively and sometimes literally. Relationships strengthened or shrunk. Join me in optimizing your life for happiness and joy. You are not here to live a mediocre life where at the end of it you shrug your shoulders and say, I was happy enough. You deserve more and those around you need you to rise up. 
2021 is leading us into a new frontier. All hands on deck.
WE need you.
Choose your word of the year and join me in the Finding Joy Program.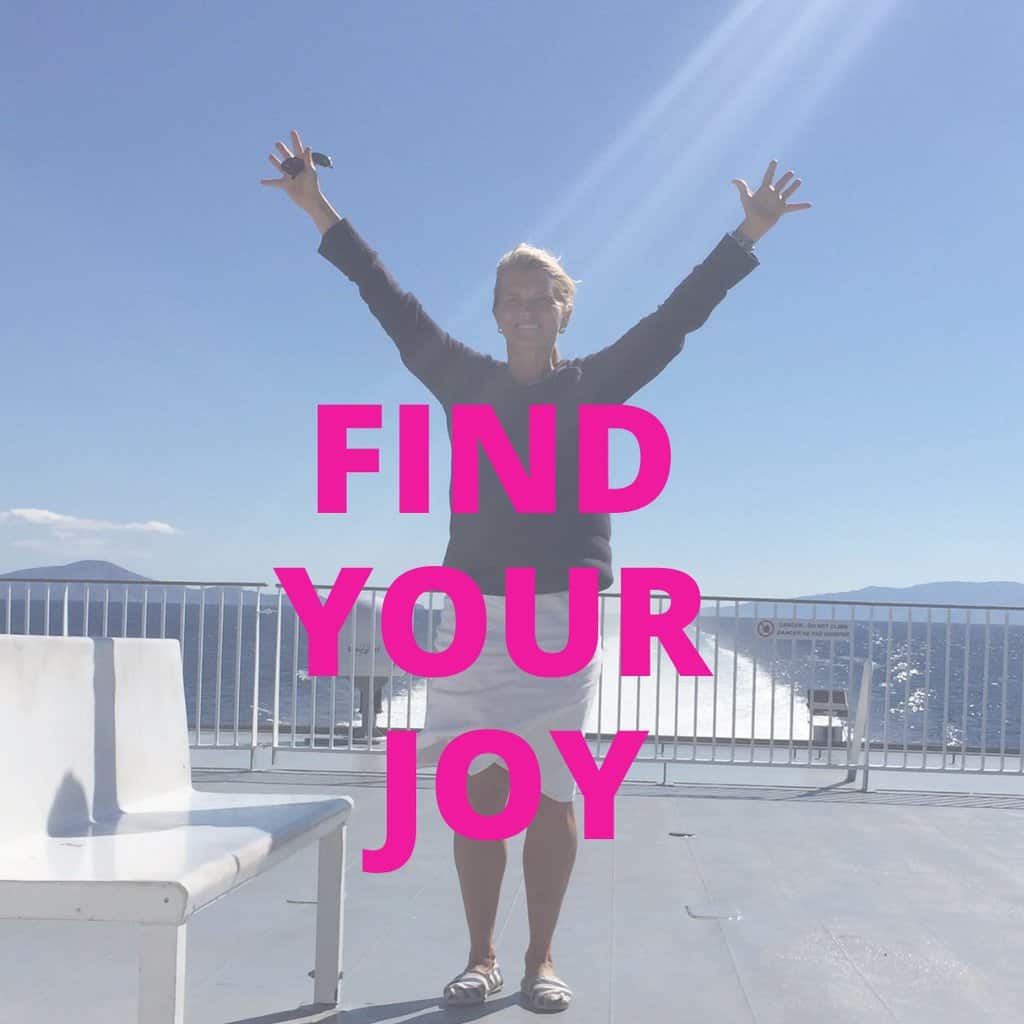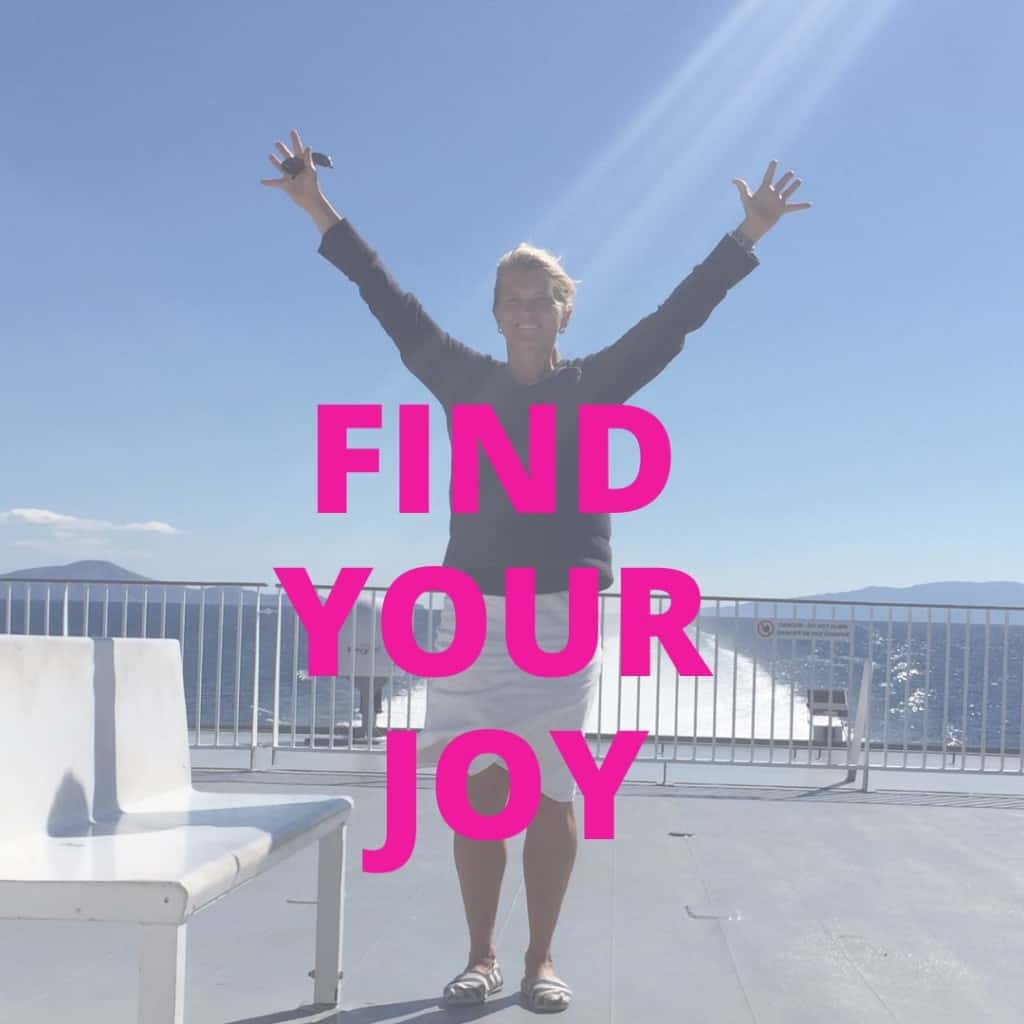 Don't live the same year over and over again and call it a life.
My belief is that we are moving towards a new awakening and a new future.
You are here to shine, dear warrior.
Let me help you uncover that light!